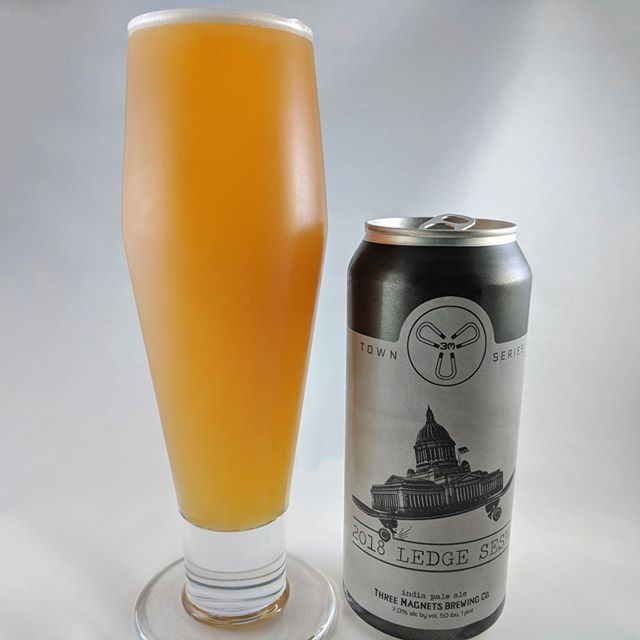 Beer: 2018 Ledge Session
Style: IPA
ABV: 7.5%
IBU: 70
Hops: Amarillo, Citra, Centennial, Simcoe
———————————–
Brewery: 3 Magnets Brewing Company – Olympia, WA
Brewery IG: @3magbrewing
———————————–
Rating: 4.25/5
Notes: Enjoyable and crushable. Not sweet or too bitter at all. Lots of sediment. Would drink again for sure. Can Art: I dig the skateboard and legislation design. Get out and vote!
———————————–
What's your thoughts on this Ledge Session from 3 Magnets?