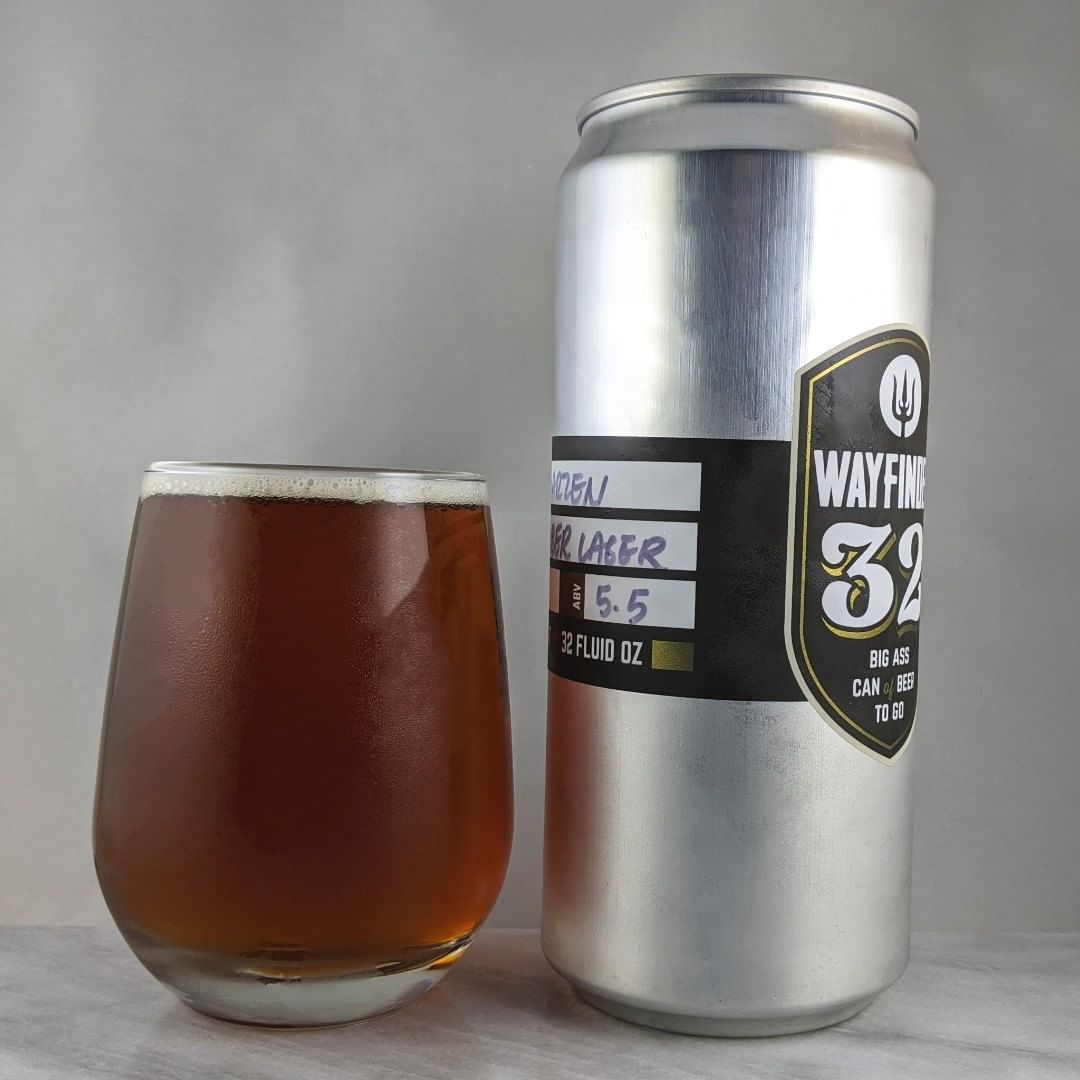 𝐁𝐞𝐞𝐫: Marzen
𝐒𝐭𝐲𝐥𝐞: Amber Lager
𝐀𝐁𝐕: 5.5%
𝐈𝐁𝐔: –
𝐇𝐨𝐩𝐬: ?
———————————–
𝐁𝐫𝐞𝐰𝐞𝐫𝐲: Wayfinder Beer – Portland, OR
𝐁𝐫𝐞𝐰𝐞𝐫𝐲 𝐈𝐆: @wayfinderbeer
———————————–
𝐑𝐚𝐭𝐢𝐧𝐠: 4.25/𝟓
𝐍𝐨𝐭𝐞𝐬: I know I post a lot of hazys and sours so it's refreshing to post something different. Wayfinder kills it at these style of lagers and ambers. This one was malty, super smooth, and very tasty.
𝐂𝐚𝐧 𝐀𝐫𝐭: Wayfinder has great art and style. This crowler is no different. Awesome.
𝐃𝐫𝐢𝐧𝐤𝐚𝐠𝐞: 1.5 weeks after crowlered.