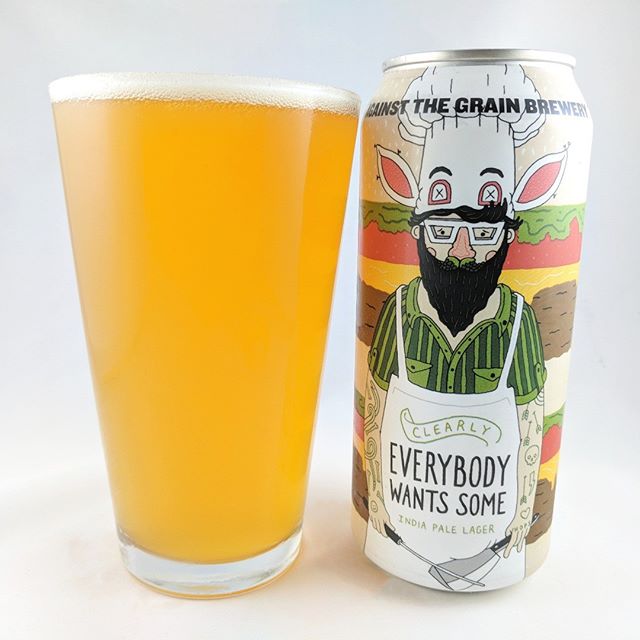 Style: IPL (India Pale Lager)
ABV: 6%
IBU: 42
Hops: Magnum, Hersbrucker
———————————–
Brewery: Against The Grain Brewery – Louisville, KY / Hoof Hearted Brewing – Marengo, Ohio
Brewery IG: @atgbrewery / @hoofheartedbrewing
———————————–
Rating: 3.5/5
Notes: Not bad at all but just didn't deliver that wow or greatness. Some malt taste in there that lingers a bit and is enjoyable.
Can Art: This is a great design. Caught my eye right away in the cooler. I'm get the Bob's Burger feel. Legit.
———————————–
Had this Clearly Everyone Wants Some? Thoughts?