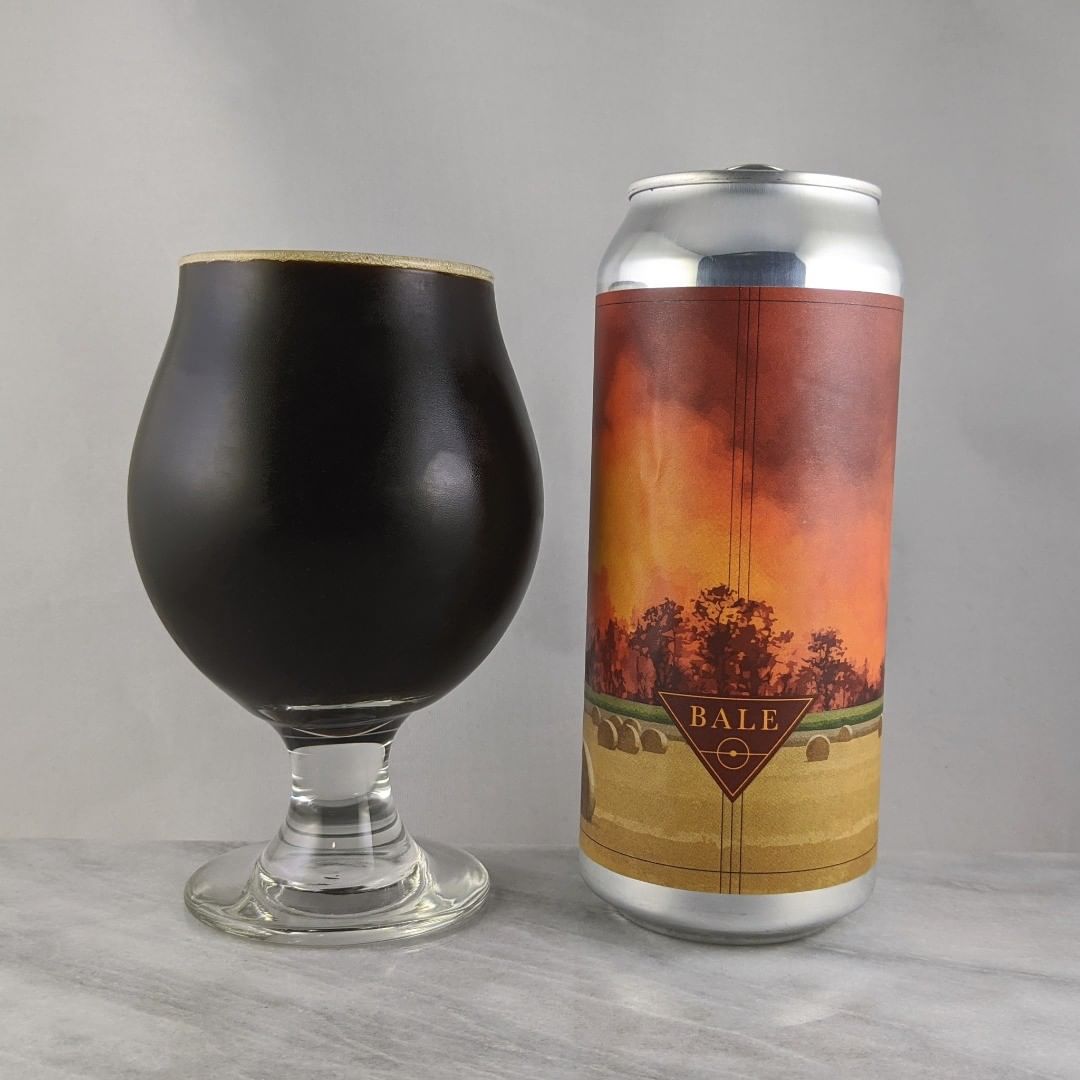 𝐁𝐞𝐞𝐫: Bale
𝐒𝐭𝐲𝐥𝐞: Stout
𝐀𝐁𝐕: 13.5%
𝐈𝐁𝐔: –
𝐇𝐨𝐩𝐬: –
———————————–
𝐁𝐫𝐞𝐰𝐞𝐫𝐲: Aslin Beer Company – Alexandria, VA and Casa Agria Specialty Ales – Oxnard, CA
𝐁𝐫𝐞𝐰𝐞𝐫𝐲 𝐈𝐆: @aslinbeerco and @casa_agria
———————————–
𝐑𝐚𝐭𝐢𝐧𝐠: 4.75/𝟓
𝐍𝐨𝐭𝐞𝐬: One of my favorite stouts and a high rating… That's saying a lot because I'm not typically a stout fan but this one convinced me to give stouts more thought. Very tasty with the right balance and amount of adjuncts. Super good. Just watch out with that 13.5 percent.
𝐂𝐚𝐧 𝐀𝐫𝐭: The sky in the illustration is awesome. Really like this can art.
𝐃𝐫𝐢𝐧𝐤𝐚𝐠𝐞: 3 months after release. Held up nicely.