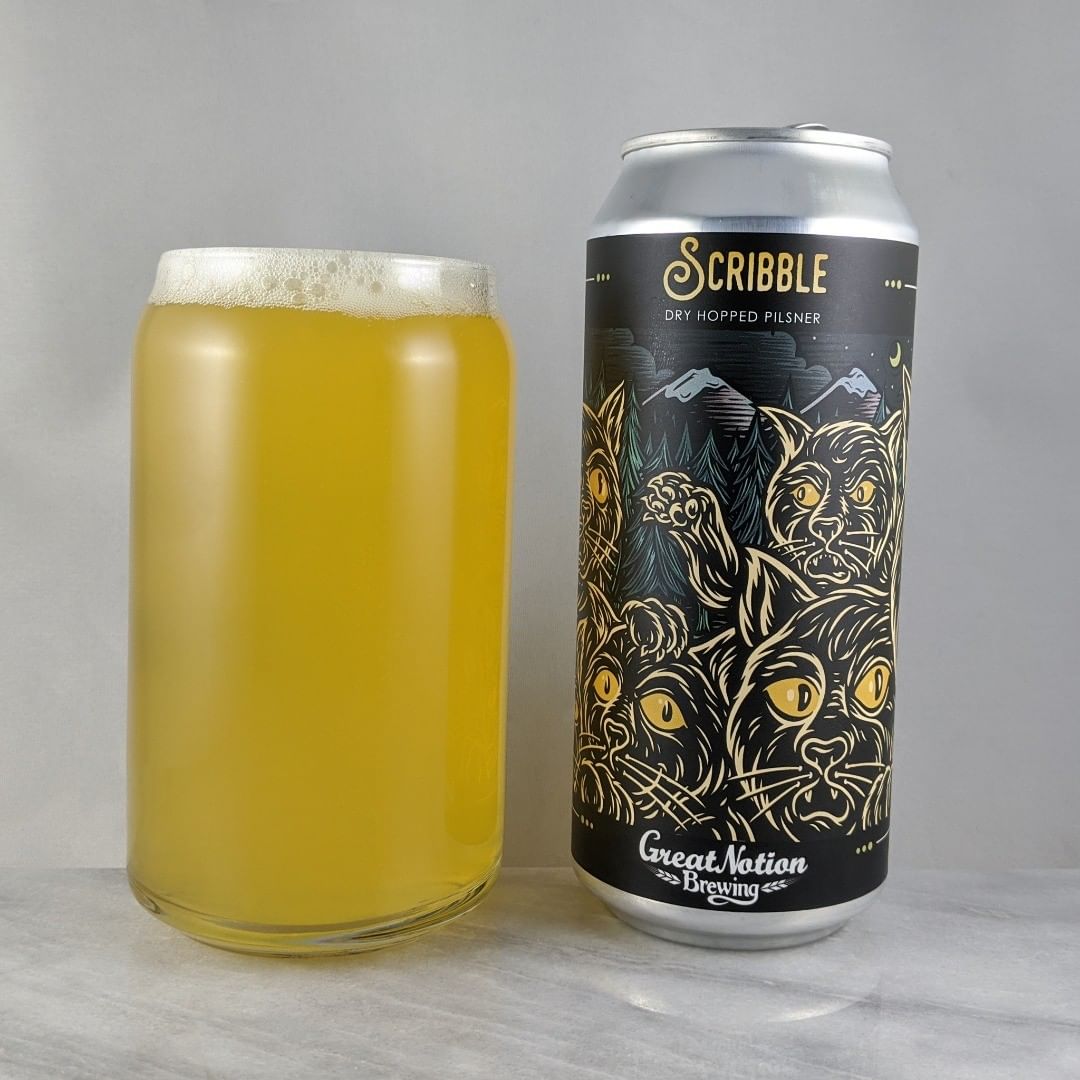 𝐁𝐞𝐞𝐫: Scribble
𝐒𝐭𝐲𝐥𝐞: Pilsner
𝐀𝐁𝐕: 5.8%
𝐈𝐁𝐔: –
𝐇𝐨𝐩𝐬: Citra and Motueka
———————————–
𝐁𝐫𝐞𝐰𝐞𝐫𝐲: Great Notion Brewing – Portland, OR and Highland Park – Los Angeles, CA
𝐁𝐫𝐞𝐰𝐞𝐫𝐲 𝐈𝐆: @greatnotionpdx and @highlandparkbrewery
———————————–
𝐑𝐚𝐭𝐢𝐧𝐠: 3.75/𝟓
𝐍𝐨𝐭𝐞𝐬: A solid, light, hoppy pilsner with some good flavor. It's light enough to crush it by yourself. It's a hoppy summer beer. I wish it was summer. Some hoppiness and not sweet.
𝐂𝐚𝐧 𝐀𝐫𝐭: Cats on cats on cats. Nice work @timberps.
𝐃𝐫𝐢𝐧𝐤𝐚𝐠𝐞: Day of release. Today!