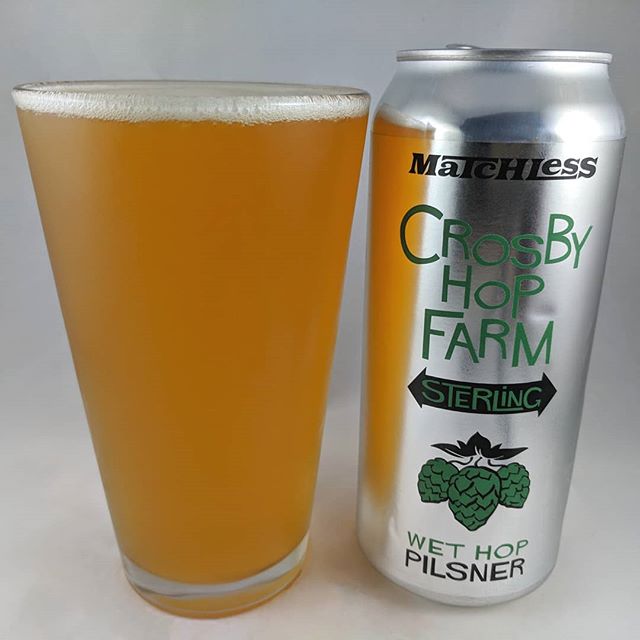 Style: Pilsner
ABV: 5.8%
IBU: –
Hops: Sterling
———————————–
Brewery: Matchless Brewing – Tumwater, WA
Brewery IG: @matchlessbrewing
———————————–
Rating: 4.25/5
Notes: A hopy pilsner with a very obvious wet hop flavor. Some bitterness but not too bad or too strong. I really enjoyed it. I'd recommend it for someone that wants to like
hops but isn't there yet for hopy beers.
Can art: Cool hop logo. Good design and nice frosted silver can.