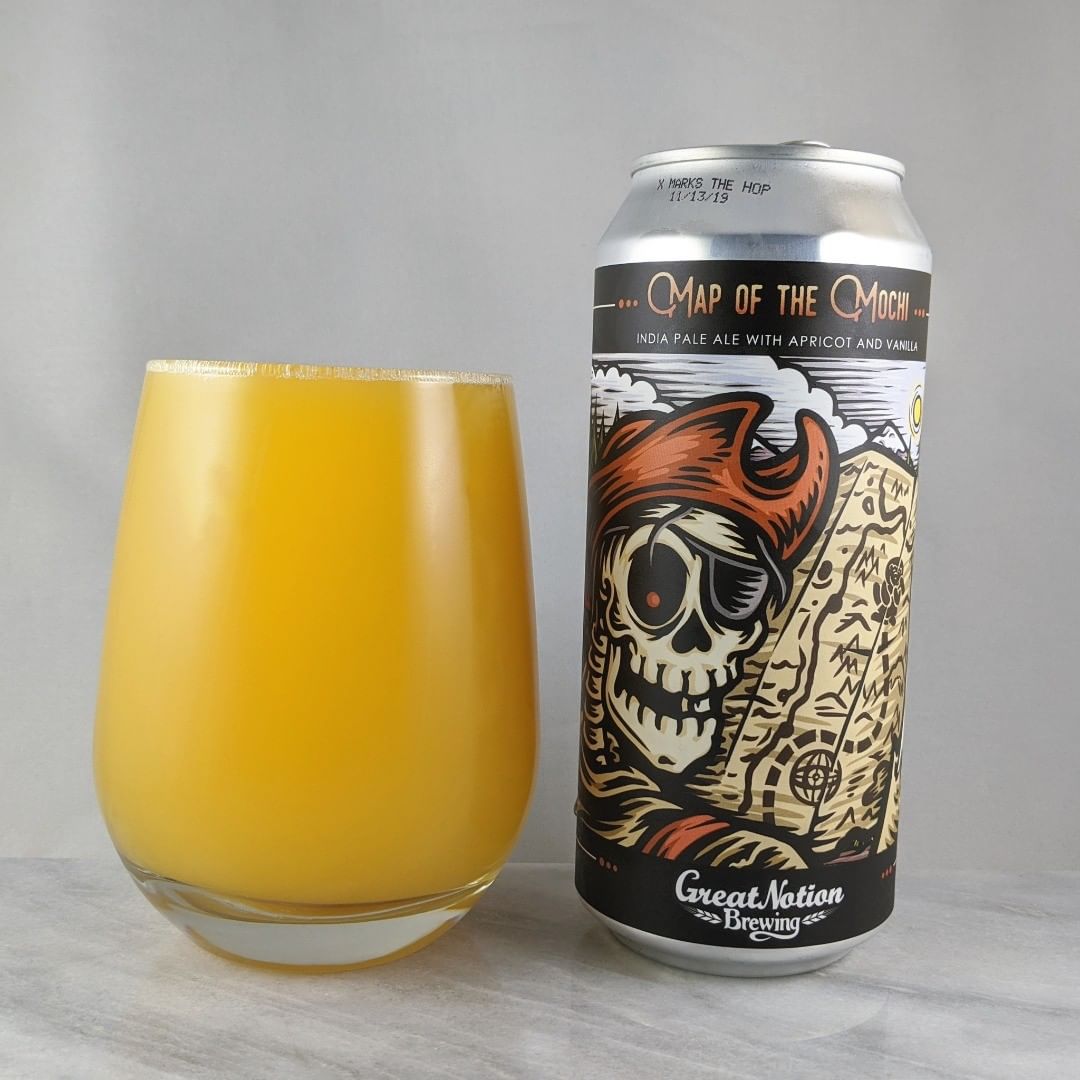 𝐁𝐞𝐞𝐫: Map of the Mochi
𝐒𝐭𝐲𝐥𝐞: IPA
𝐀𝐁𝐕: 7%
𝐈𝐁𝐔: –
𝐇𝐨𝐩𝐬: Citra and Motueka
———————————–
𝐁𝐫𝐞𝐰𝐞𝐫𝐲: Great Notion Brewing – Portland, OR and The Rare Barrel – Berkeley, CA
𝐁𝐫𝐞𝐰𝐞𝐫𝐲 𝐈𝐆: @greatnotionpdx and @therarebarrel
———————————–
𝐑𝐚𝐭𝐢𝐧𝐠: 3.5/𝟓
𝐍𝐨𝐭𝐞𝐬: This beer is kinda a miss for me. I tend to not really like the mochi beers very much and this one fall in line with the others I've had. If you like the other mochis then you'll like this. Fairly sweet with some bitterness at the tail.
𝐂𝐚𝐧 𝐀𝐫𝐭: Sweet design from @timberps with the pirate.
𝐃𝐫𝐢𝐧𝐤𝐚𝐠𝐞: 4 days after date on can.