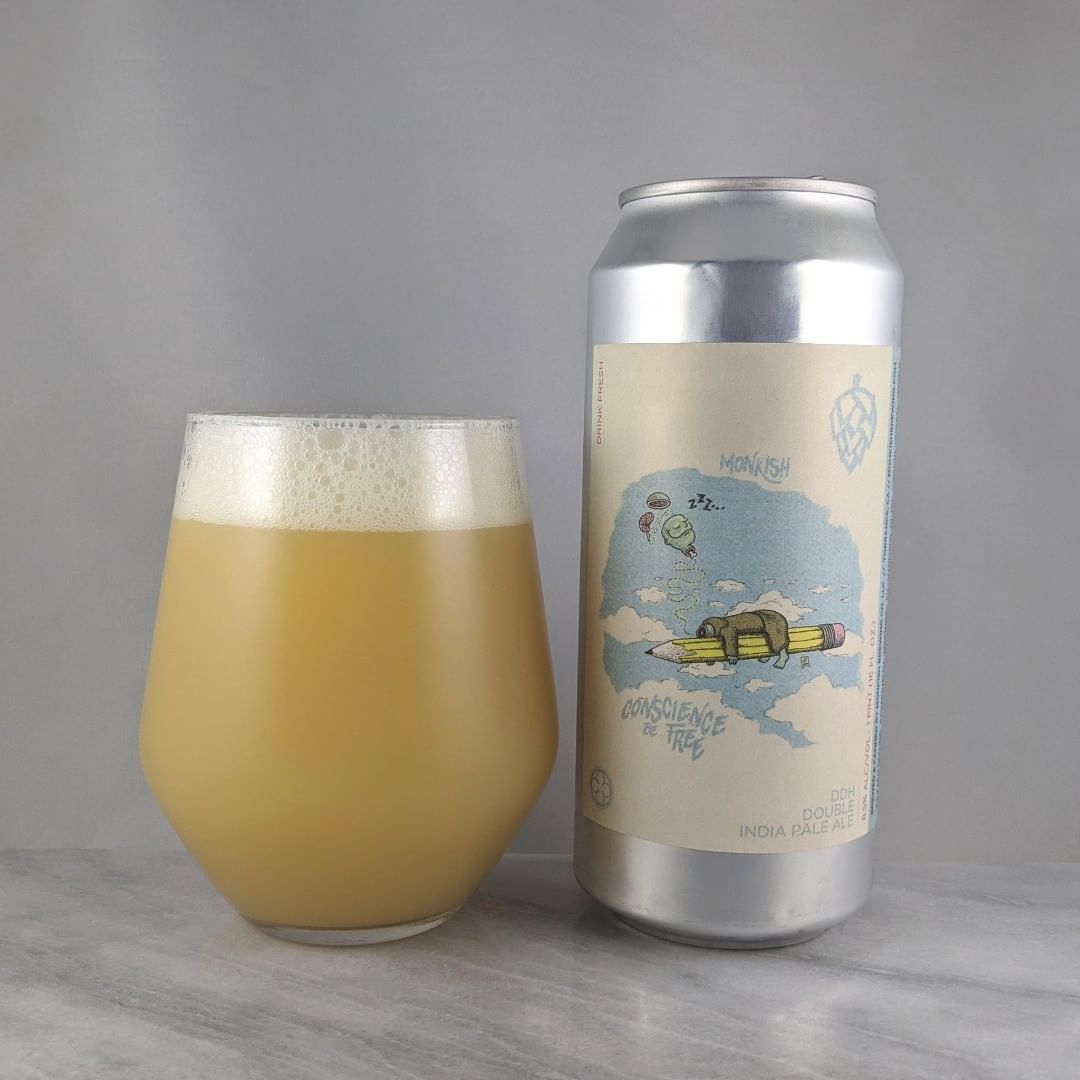 𝐁𝐞𝐞𝐫: Conscience Be Free
𝐒𝐭𝐲𝐥𝐞: DIPA
𝐀𝐁𝐕: 8.5%
𝐈𝐁𝐔: –
𝐇𝐨𝐩𝐬: Galaxy, Nelson, Simco
———————————–
𝐁𝐫𝐞𝐰𝐞𝐫𝐲: Monkish Brewing Company – Torrance, CA
𝐁𝐫𝐞𝐰𝐞𝐫𝐲 𝐈𝐆: @monkishbrewing
———————————–
𝐑𝐚𝐭𝐢𝐧𝐠: 4.25/𝟓
𝐍𝐨𝐭𝐞𝐬: Nice and creamy hazy here. Not sweet and no bitterness. Easy drinking at 8.5%
𝐂𝐚𝐧 𝐀𝐫𝐭: That's awesome. Really cool illustration.
𝐃𝐫𝐢𝐧𝐤𝐚𝐠𝐞: Pretty late around 38 days after date on can.