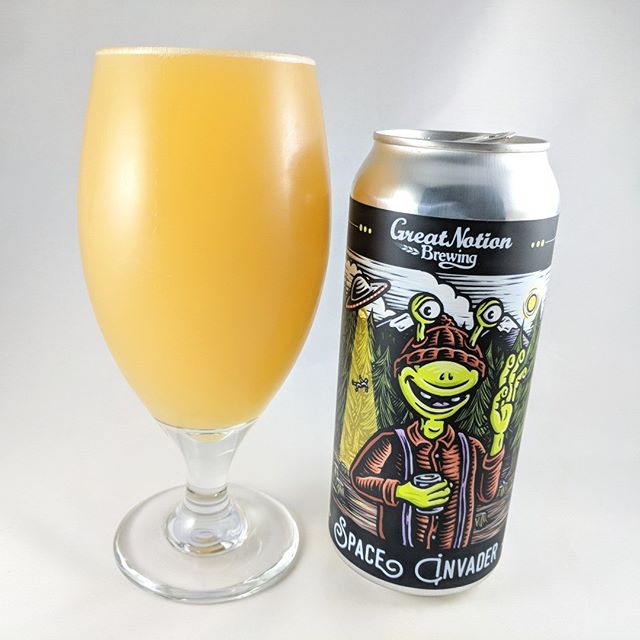 Beer: Space Invader
Style: IPA
ABV: 7%
IBU: –
Hops: Galaxy
———————————–
Brewery: Great Notion – Portland, OR
Brewery IG: @greatnotionpdx
———————————–
Rating: 5/5
Notes: Another winner from Great Notion. Juicy, hazy, delicious…. This one is packed with galaxy hops which gives it a punch of hopiness. While this is super good it's doesn't beat out the Ripe imho 🙂 It is close though… Can Art: Great Notion your art is on point. The block print style is legit. Killing it!
———————————–
What do you think about this Space Invader beer?