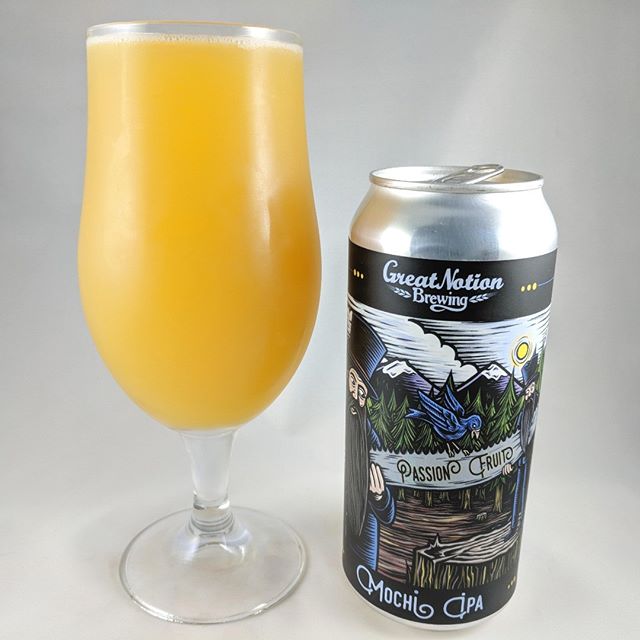 Beer: Mochi IPA
Style: IPA
ABV: 7%
IBU: –
Hops: Mosaic, Citra
———————————–
Brewery: Great Notion Brewing
Brewery IG: @greatnotionpdx
———————————–
Rating: 4.5/5
Notes: That passion fruit and vanilla really stand out in this one. It's sweet and incredibly flavorful with so many various flavors going on in there. This beer was wonderful and I'll cherish it as Great Notion takes a short break from canning. #freegreatnotion 🙂 Can Art: Always a legit block print style from GN. Do I detect the possibility of various other versions of this mochi in the future?
———————————–
Had this Mochi IPA from Great Notion yet?