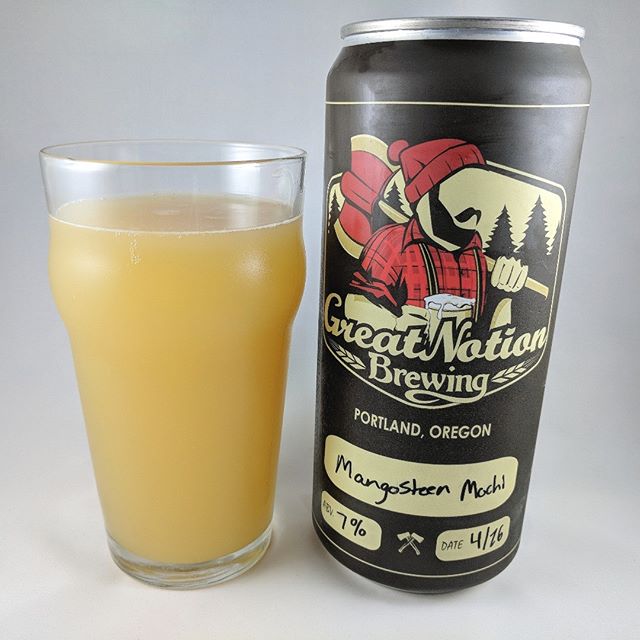 Beer: Mangosteen Mochi
Style: Hazy IPA (American)
ABV: 7%
IBU: ?
Hops: #Citra, #Galaxy #Motueka
———————————–
Brewery: Great Notion – Portland, OR
Brewery IG: @greatnotionpdx
———————————–
Rating: 4.5/5
Notes: First taste… "Wow! That's sweet but damn it's good". Does Great Notion make a bad beer? Not that I've had. The initial sweetness simmers down a bit as you sip away. I've never had a mongosteen, or even heard of one before this beer, but it's a succulent fruit which is super tasty.
———————————–
#greatnotionbrewery #greatnotion #GNbeer #beer #thebeersbeer #beers #cheers #brewery #brew #beersoftheworld #hophead #hops #microbrew #drinkbeer #hazyipa #haze #hazy #ipa #ipabeer #mongosteen #instabeer