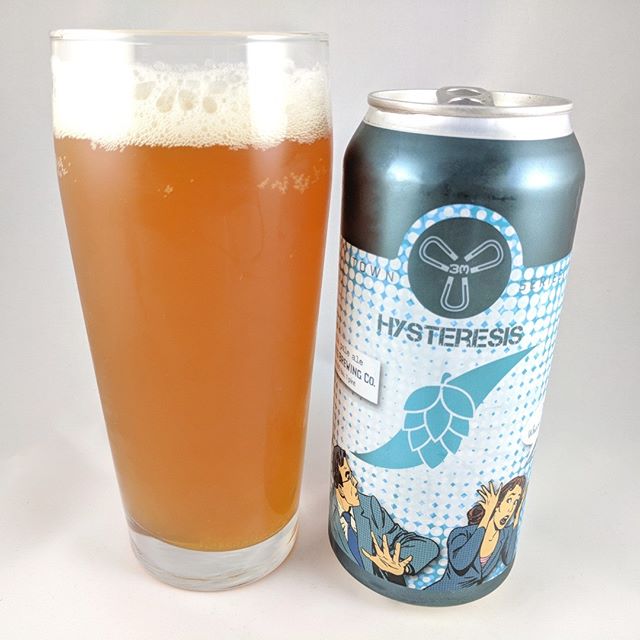 Beer: Hysteresis
Style: DIPA
ABV: 8.3%
IBU: 80
Hops: ?
———————————–
Brewery: 3 Magnets Brewing Company – Olympia, WA
Brewery IG: @3magbrewing
———————————–
Rating: 4.25/5
Notes: Doesn't taste like it's strong even though it's a #DIPA. Not too bitter or hoppy. I love that the can makes fun of it not being hazy. "Oh no where's the haze?", "There is no haze. But I can't walk away", "Nor can I. It's drawing me in". This beer drew me in too. First sip was "this is good", last sip was "this is great".