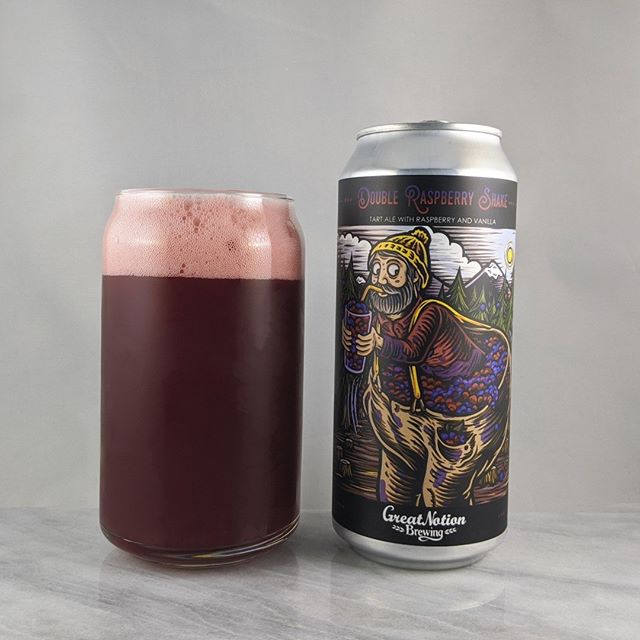 𝐁𝐞𝐞𝐫: Double Raspberry Shake
𝐒𝐭𝐲𝐥𝐞: Fruit
𝐀𝐁𝐕: 9%
𝐈𝐁𝐔: –
𝐇𝐨𝐩𝐬: –
———————————–
𝐁𝐫𝐞𝐰𝐞𝐫𝐲: Great Notion Brewing – Portland, OR
𝐁𝐫𝐞𝐰𝐞𝐫𝐲 𝐈𝐆: @greatnotionpdx
———————————–
𝐑𝐚𝐭𝐢𝐧𝐠: 4.25/𝟓
𝐍𝐨𝐭𝐞𝐬: Super fruit sweetness here. Tasty for sure. Liking the amount of vanilla as that can be easily over done. Some what tart but that's expected with raspberries.
𝐂𝐚𝐧 𝐀𝐫𝐭: Some big overalls there.
𝐃𝐫𝐢𝐧𝐤𝐚𝐠𝐞: Day of release.