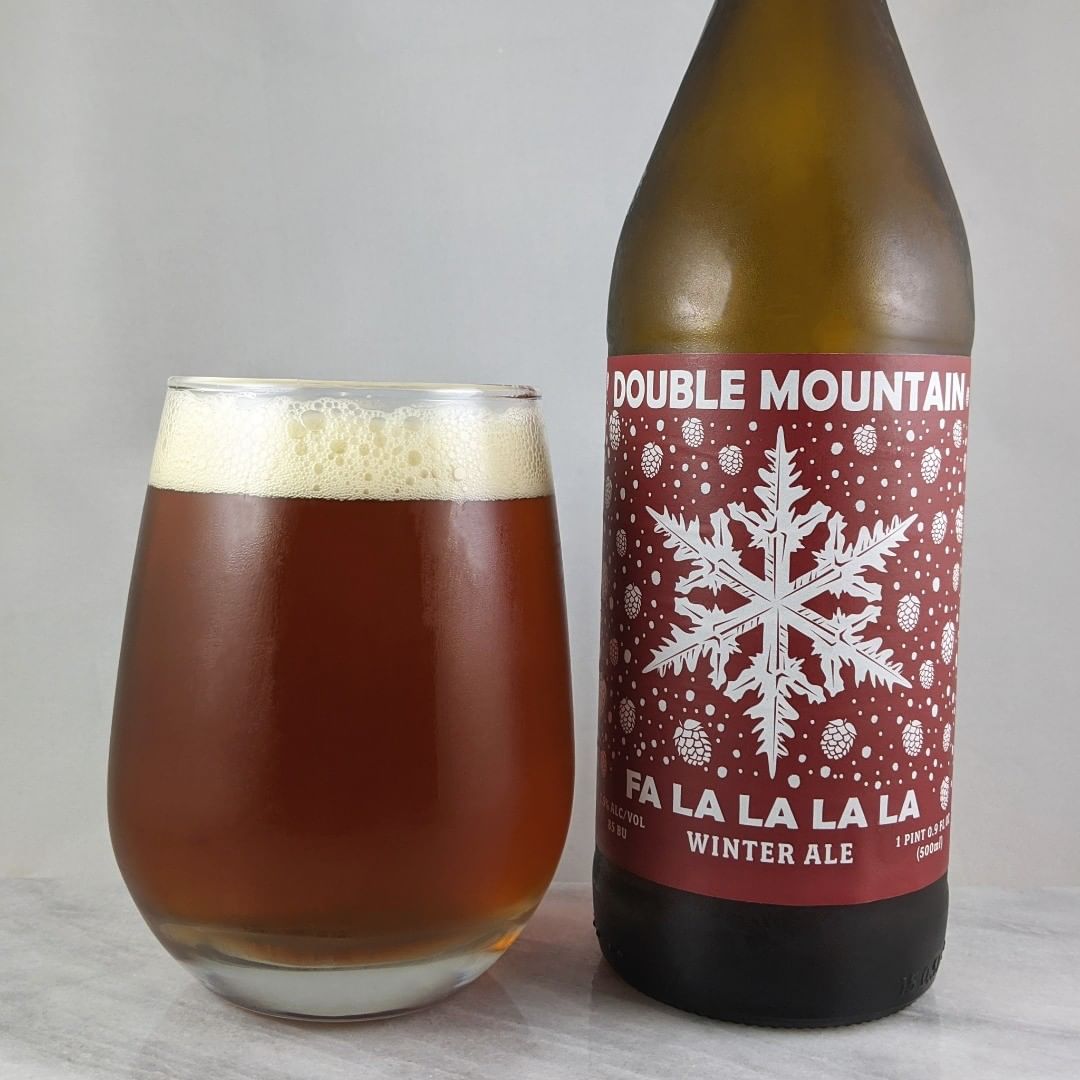 𝐁𝐞𝐞𝐫: Fa La La La La
𝐒𝐭𝐲𝐥𝐞: Winter Ale
𝐀𝐁𝐕: 7.6%
𝐈𝐁𝐔: 85
𝐇𝐨𝐩𝐬: Centennial
———————————–
𝐁𝐫𝐞𝐰𝐞𝐫𝐲: Double Mountain Brewing – Hood River, OR
𝐁𝐫𝐞𝐰𝐞𝐫𝐲 𝐈𝐆: @doublemountain
———————————–
𝐑𝐚𝐭𝐢𝐧𝐠: 4/𝟓
𝐍𝐨𝐭𝐞𝐬: For this style this is tasty. I went into it thinking it was going to be not my style but there's no overly spice or weird holiday flavors. It's a solid winter ale. Malty, not bitter and slightly sweet. Very nice. #sponsored
𝐁𝐨𝐭𝐭𝐥𝐞 𝐀𝐫𝐭: It's certainly got the holiday feel down.
𝐃𝐫𝐢𝐧𝐤𝐚𝐠𝐞: 18 days after date on bottle.