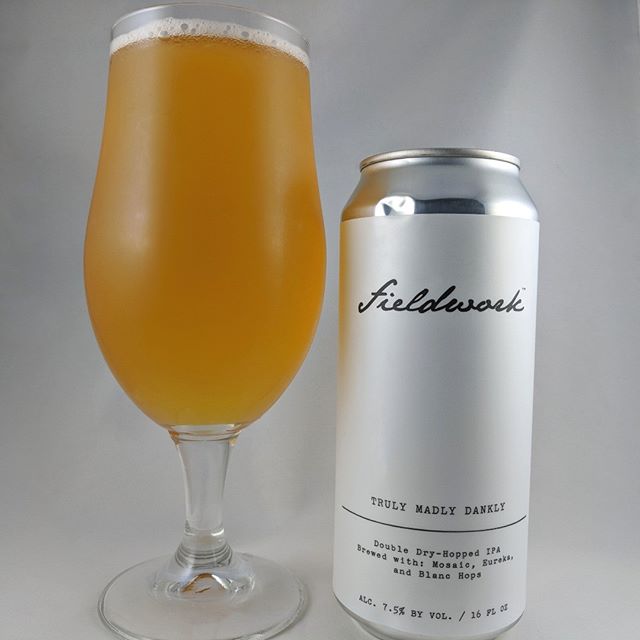 Style: IPA
ABV: 7.5%
IBU: –
Hops: Mosaic, Eureka, and Blanc
———————————–
Brewery: Fieldwork Brewing – Berkeley, CA
Brewery IG: @FieldworkBrewingCo
———————————–
Rating: 4.25/5
Notes: Awesome. Dank, And Madly Dank. Another solid offering from Fieldwork even though my sample size has been limited. It truly was dank without too much sweetness.
Can Art: It doesn't get much more simple than this can. Meh. I like the typewriter typeface but not much effort here for uniqueness or creativeness.
Shout out to @be_ermore for the hook up! Thank man!