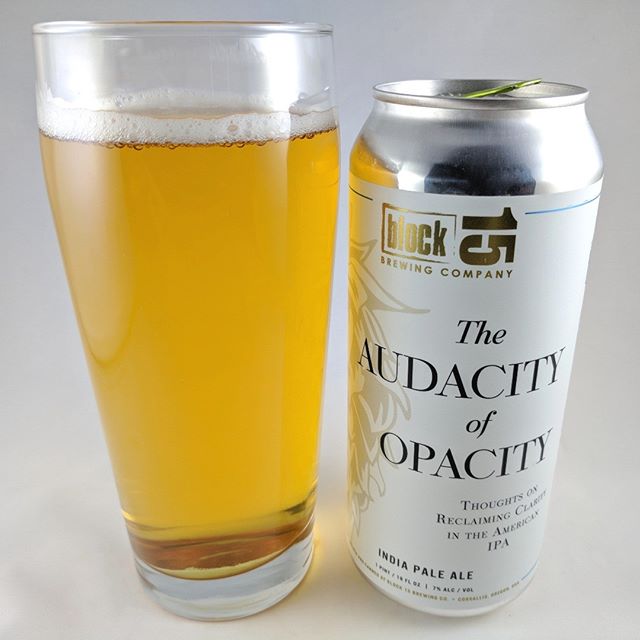 Beer: The Audacity of Opacity
Style: IPA
ABV: 7%
IBU: –
Hops: ?
———————————–
Brewery: Block 15 – Corvallis, OR
Brewery IG: @block15brewing
———————————–
Rating: 4.5/5
Notes: Yes. A good, clear, recently created juicy IPA. Not tasting a whole lot of the pineapple that the can states but getting that light mango flavor. Can Art: Nice gold lettering and font selection. Loving the quote "thoughts on reclaiming clarity in the American IPA"
———————————–
Had this Audacity of Opacity yet? What do you think?