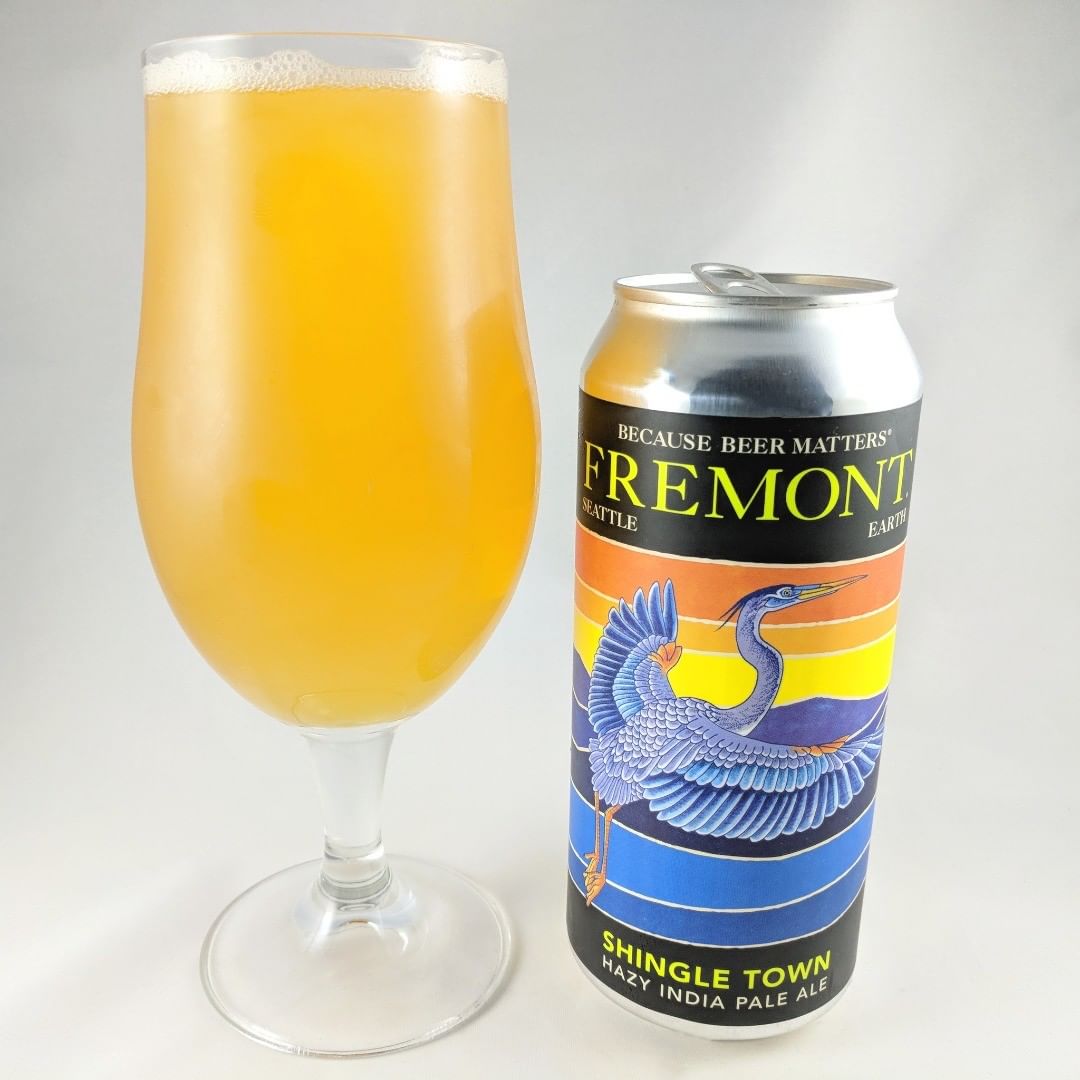 Beer: Shingle Town
Style: IPA
ABV: 6.5%
IBU: –
Hops: ?
———————————–
Brewery: Fremont Brewing – Seattle, WA
Brewery IG: @fremontbrewing
———————————–
Rating: 4.5/5
Notes: Good hazy but not great. Lacking a bit in the deep haziness but still very drinkable. Not sweet tasting. Can Art: Awesome drawing and sunset scene. Simple background, complex foreground has great contrast.
———————————–
What do you think about this Shingle Town beer?