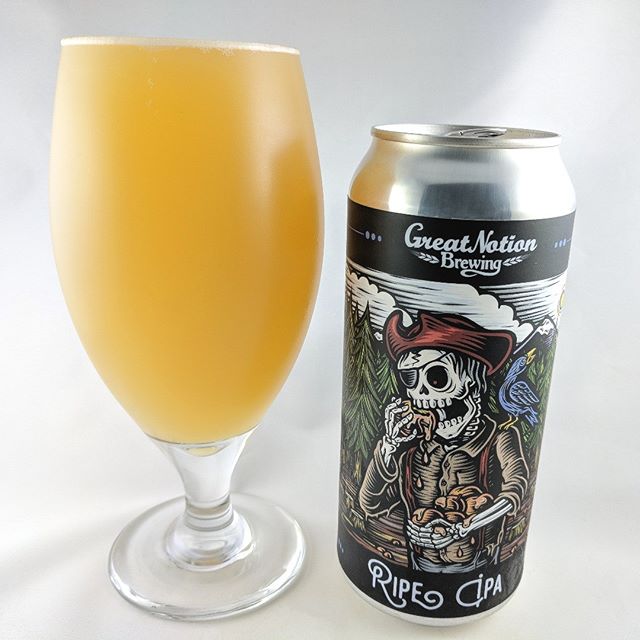 Beer: Ripe IPA
Style: IPA
ABV: 7%
IBU: ?
Hops: Citra ———————————–
Brewery: Great Notion – Portland, OR
Brewery IG: @greatnotionpdx
———————————–
Rating: 5/5
Notes: It sounds bad to admit it but this is my first taste of the Ripe. I've tried numerous beers of Great Notions at the restaurant, and now in cans, but it was either not on tap or I tasted too many other ones 🙂 I must say that I've been missing out. I'm all about Citra hops. This beer is #theshit. My new favorite of Great Notions. Cheers! ———————————–
What do you think about the Ripe IPA from Great Notion?