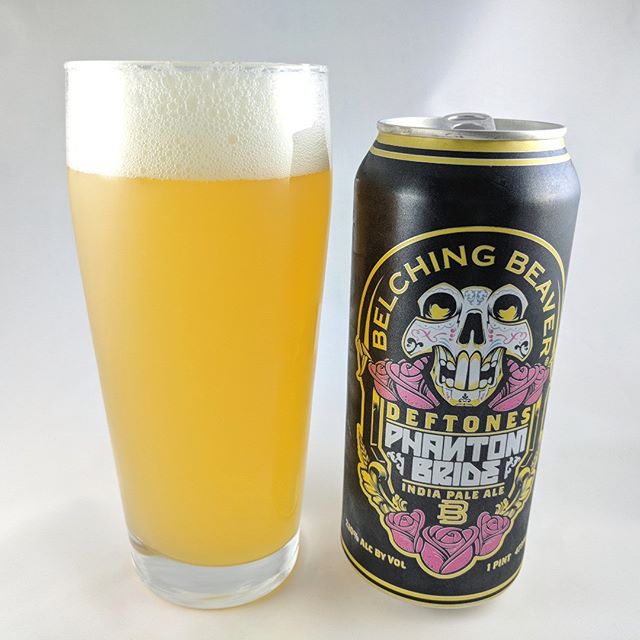 Beer: Phantom Bride
Style: IPA
ABV: 7.1%
IBU: 55
Hops: Amarillo, Citra, Simcoe, and Mosaic
———————————–
Brewery: Belching Beaver Brewing – Vista, CA
Brewery IG: @belchingbeaver
———————————–
Rating: 3.75/5
Notes: This offering from Belching Beaver is the first I've had of any of their beers. While drinkable and not bad, it wasn't anything special either. Not a lot stood out with this one. The hop lineup is legit and stacked but it just didn't have it. Looking forward to more beers from these all as it looks like they could be brewing some great stuff. Great shout out to the Deftones!
———————————–
What do you think about this Phantom Bride beer?