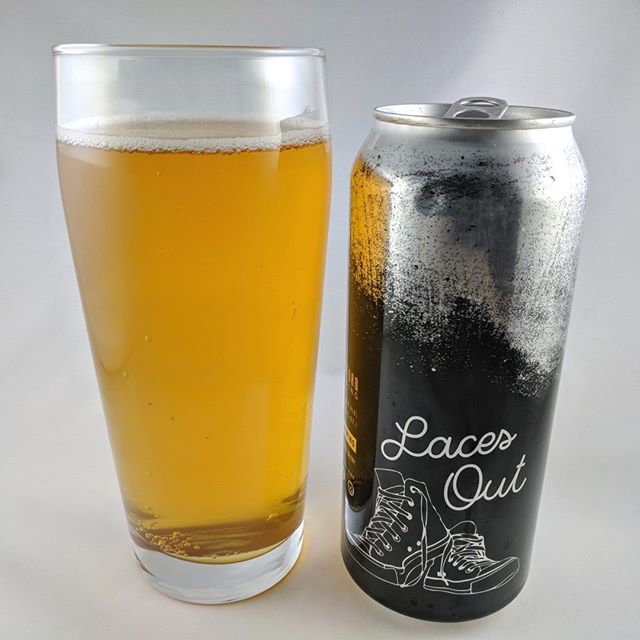 Beer: Laces Out
Style: IPA
ABV: 7.3%
IBU: –
Hops: Citra, Simcoe, Chinook
———————————–
Brewery: Mumford Brewing – Los Angeles, CA
Brewery IG: @mumfordbrewing
———————————–
Rating: 3.75/5
Notes: Some kind of yeast in here is making this IPA taste like a German lager. It's good but it's certainly a different IPA. Can make out the citra hops in there but overall not too hoppy of a beer. Can Art: Sweet. The reflective can on top and the background is awesome. Made it hard to take a picture but oh well.
———————————–
Have you tried this Laces Out? Thoughts?