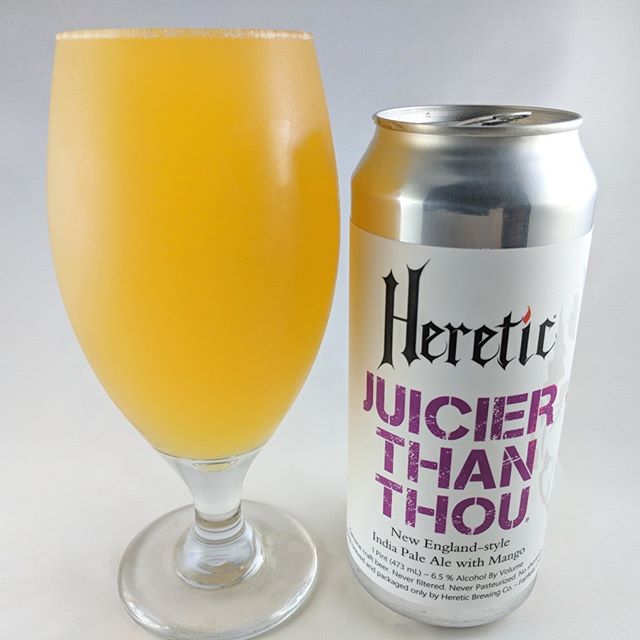 Beer: Juicier Than Thou
Style: IPA
ABV: 6.5%
IBU: –
Hops: ?
———————————–
Brewery: Heretic Brewing Co – Fairfield, CA
Brewery IG: @hereticbrewing
———————————–
Rating: 4.5/5
Notes: Very sweet and tasty. Lots of mango going on here. Very crushable. The beer certainly was unfiltered as there was a pretty hefty residue on the bottom of my glass but that's not a bad thing. Can Art: Great font selection and simple but nice design.
———————————–
What do you think about this Juicier Than Thou?