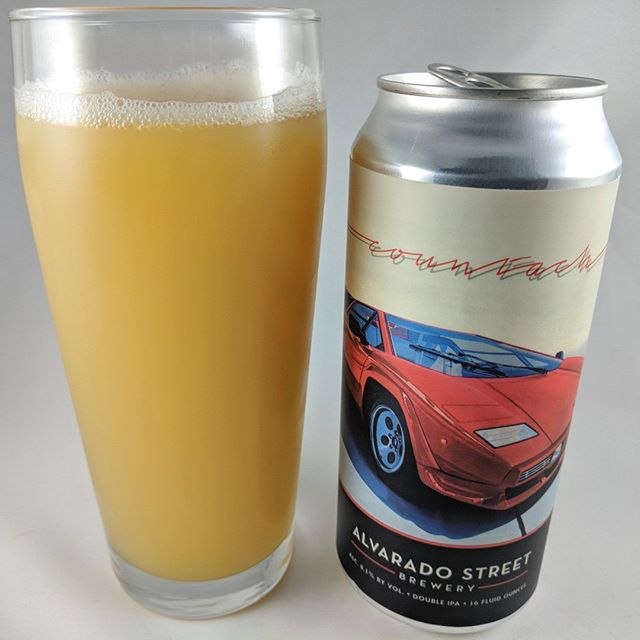 Beer: Countach
Style: DIPA
ABV: 8.1%
IBU: 45
Hops: ?
———————————–
Brewery: Alvarado Street Brewery – Monterey, CA
Brewery IG: @alvaradostreetbrewery
———————————–
Rating: 4.5/5
Notes: I really love peach/nectarine in beers but often it's hard to pickup that taste with other things like pineapple in there. This beer has a good hint of nectarines which is great. Can art: Yes! One of my favorite cars growing up and such a Miami Vice feel to the font that's used with the old school lambo pic.
———————————–
What do you think of this Countach? Had one?