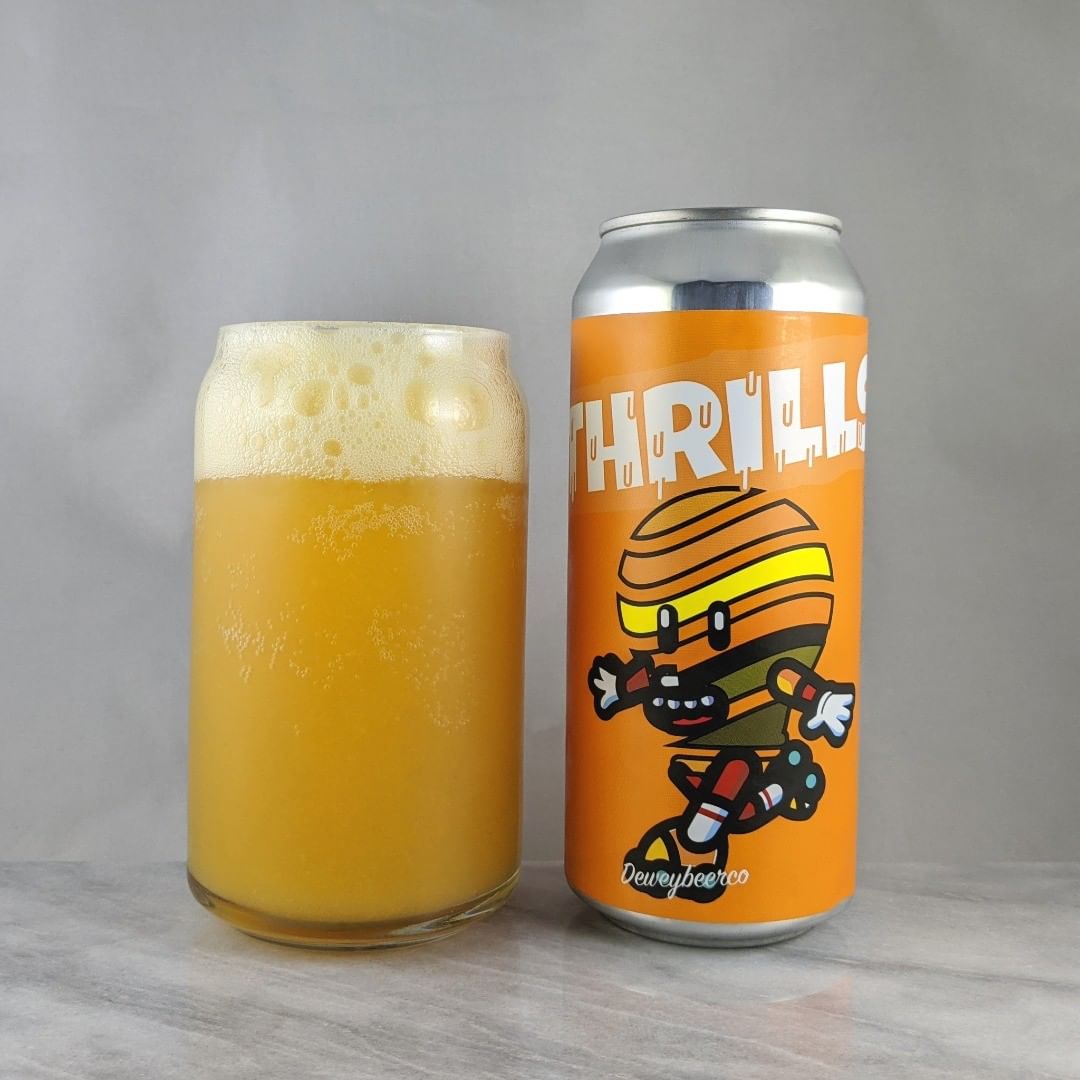 𝐁𝐞𝐞𝐫: Thrills – Peach, Pineapple, Macadamia Nut
𝐒𝐭𝐲𝐥𝐞: Fruit/Sour
𝐀𝐁𝐕: 4%
𝐈𝐁𝐔: –
𝐇𝐨𝐩𝐬: ?
———————————–
𝐁𝐫𝐞𝐰𝐞𝐫𝐲: Dewey Beer Company – Dewey Beach, DE
𝐁𝐫𝐞𝐰𝐞𝐫𝐲 𝐈𝐆: @deweybeerco
———————————–
𝐑𝐚𝐭𝐢𝐧𝐠: 4/𝟓
𝐍𝐨𝐭𝐞𝐬: A beer with macadamia nuts… interesting. I don't much of the nut over the pineapple and peach but it's very tasty. I'm enjoying it. Sweet and no hops.
𝐂𝐚𝐧 𝐀𝐫𝐭: Ok. Looks like a lightbulb on roller skates. Sure thing.
𝐃𝐫𝐢𝐧𝐤𝐚𝐠𝐞: No date on can.