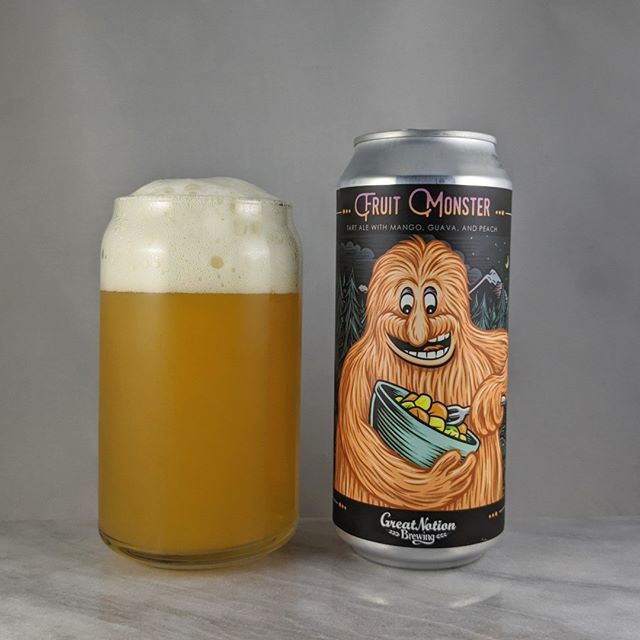 𝐁𝐞𝐞𝐫: Fruit Monster Peach
𝐒𝐭𝐲𝐥𝐞: Fruit/Sour
𝐀𝐁𝐕: 6%
𝐈𝐁𝐔: –
𝐇𝐨𝐩𝐬: –
———————————–
𝐁𝐫𝐞𝐰𝐞𝐫𝐲: Great Notion Brewing – Portland, OR
𝐁𝐫𝐞𝐰𝐞𝐫𝐲 𝐈𝐆: @greatnotionpdx
———————————–
𝐑𝐚𝐭𝐢𝐧𝐠: 4.25/𝟓
𝐍𝐨𝐭𝐞𝐬: Fruity and very flavorful. Peach sticks out the most for me and I'm ok with that. I'm all about peach so I'm happy. Sweet and slightly tart. Not hoppy or bitter.
𝐂𝐚𝐧 𝐀𝐫𝐭: Standard fruit monster can but still nice art work from @timberps
𝐃𝐫𝐢𝐧𝐤𝐚𝐠𝐞: 6 days after date on can.