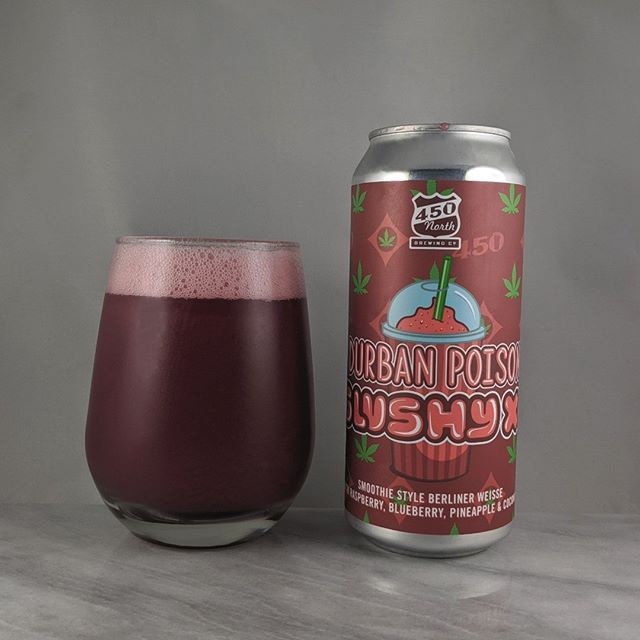 𝐁𝐞𝐞𝐫: Durban Poison Slushy XL
𝐒𝐭𝐲𝐥𝐞: Sour
𝐀𝐁𝐕: 6.06%
𝐈𝐁𝐔: –
𝐇𝐨𝐩𝐬: –
———————————–
𝐁𝐫𝐞𝐰𝐞𝐫𝐲: 450 North Brewing – Columbus, IN
𝐁𝐫𝐞𝐰𝐞𝐫𝐲 𝐈𝐆: @450northbrewing
———————————–
𝐑𝐚𝐭𝐢𝐧𝐠: 4/𝟓
𝐍𝐨𝐭𝐞𝐬: This fruit juice, I mean beer, is super fruity and bursting with flavor. Not getting a ton of coconut but that's ok with me. The rest of the fruit make up for it.
𝐂𝐚𝐧 𝐀𝐫𝐭: A slushy design with pot leaves and named after a good strain so I'm down.
𝐃𝐫𝐢𝐧𝐤𝐚𝐠𝐞: Around a week after release. I'm way late to posting this one.