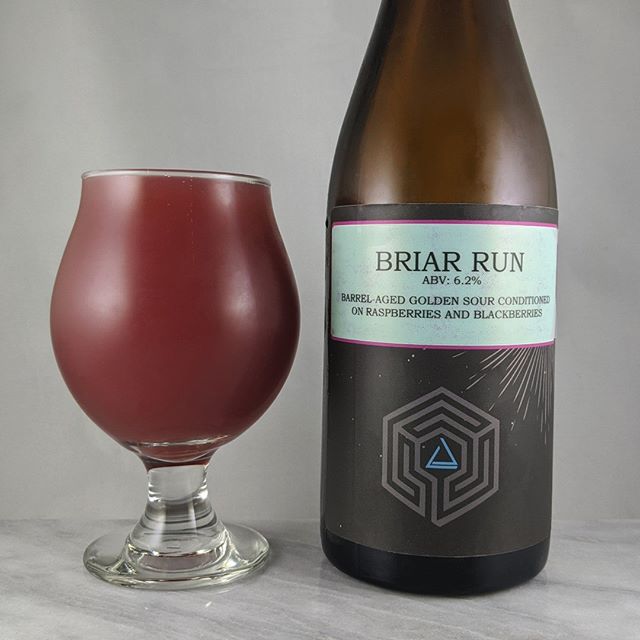 𝐁𝐞𝐞𝐫: Briar Run
𝐒𝐭𝐲𝐥𝐞: Sour/Fruit
𝐀𝐁𝐕: 6.2%
𝐈𝐁𝐔: –
𝐇𝐨𝐩𝐬: –
———————————–
𝐁𝐫𝐞𝐰𝐞𝐫𝐲: Ruse Brewing – Portland, OR
𝐁𝐫𝐞𝐰𝐞𝐫𝐲 𝐈𝐆: @ rusebrewing
———————————–
𝐑𝐚𝐭𝐢𝐧𝐠: 4.5/𝟓
𝐍𝐨𝐭𝐞𝐬: Super tasty and fruity beer from Ruse. Great carbonation, flavor and tartness. It's sweet but also dry.
𝐁𝐨𝐭𝐭𝐥𝐞 𝐀𝐫𝐭: Seems like the default bottle label for Ruse.
𝐃𝐫𝐢𝐧𝐤𝐚𝐠𝐞: Pretty fresh at around a week after release.