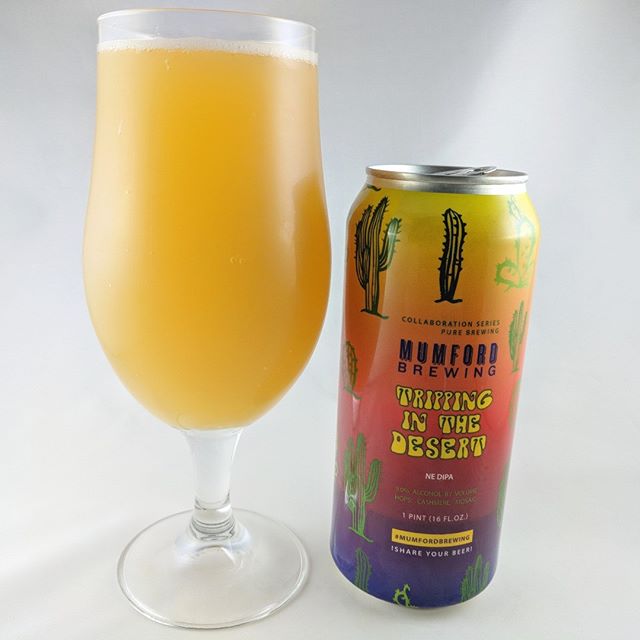 Beer: Tripping in the Desert
Style: DIPA
ABV: 9%
IBU: –
Hops: Cashmere, Mosaic
———————————–
Brewery: Mumford Brewing – Los Angeles, CA / Pure Brewing – San Diego, CA
Brewery IG: @mumfordbrewing / @purebrewing
———————————–
Rating: 4.25/5
Notes: Tasty DIPA that has the hint of it's abv which many of these hazy/juicy ipas have hidden. It's welcomed and nice but I'm not knocked away.
———————————–
What do you think about this Tripping in the Desert beer?